Our People
SLP Directors
Godfrey Bridger 
ME, MBA, MIEEE, AssocIES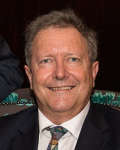 Godfrey is an experienced CEO and senior manager with over 15 years management consultancy experience.   His experience in the energy and infrastructure sectors ranges from business development to governance. Godfrey is a former CEO of EECA, former board member of Mercury Energy and former elected member of the Auckland Regional Services Trust which then owned the City's independent businesses including Watercare Services and Ports of Auckland, and which developed the Americas Cup Challenge infrastructure to catalyse the redevelopment of Auckland's city harbourscape. More recently he assisted Counties Power to double its fibre optic network and served as a member of the Waikato Energy Forum that established the Waikato Regional Energy Strategy.
Contact: [email protected]
---
Bryan King 
MBA, DipBIA, NZCE, MIES
Bryan is a highly experienced practitioner and recognised authority on road lighting practices worldwide.   Bryan is a member of the AS/NZS1158 Road Lighting Standards committee and is Convenor of the AS/NZS1158 Lighting Controls Working Group.  He has a 30 year history of leadership and governance in luminaire design, manufacture, application and consultancy businesses for the professional and municipal lighting sectors. Bryan was founding Chairman and is current Executive Director of Lighting Council NZ and is a member of the Illuminating Engineering Society of ANZ and the Energy Management Association of NZ.
Contact: [email protected]
---
Crystal Beavis 
MA (Hons), PGDipMgmt, APR, MPRINZ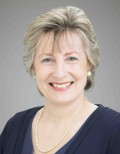 Crystal is a non-executive director of SLP.  She has more than 25 years' experience in communications and marketing in the research and infrastructure sectors in New Zealand and the UK.  She is experienced in communicating change, having advised public sector services undergoing change during corporatisation of the water sector in the UK and corporatisation of the electricity sector in New Zealand. She is an elected member of the Waikato District Health Board and a former member of the Auckland District Health Board. Crystal is a former business journalist for the NZ Herald and National Business Review.  She has an MA(Hons) in Politics, is Accredited in Public Relations and is a Member of the Public Relations Institute of NZ.
---
SLP Associates
Graham Mawer
MBA, B.A.Sc, Director, Next Energy
Graham Mawer has worked in the Australian utilities sector since 1996 on energy efficiency and renewable energy projects. Graham leads Next Energy's street lighting practice and is Program Manager of a major street lighting initiative for 35 local governments in the Sydney area – the Southern Sydney Regional Organisation of Councils (SSROC) Street Lighting Improvement Program. He also works for other private and public sector clients on street lighting projects.   Graham has a B.A.Sc. in Mechanical Engineering from the University of Toronto and an MBA from McGill University in Montreal.
---
Glenn Seymour 
BE(Hons), Director, Strategic Energy Ltd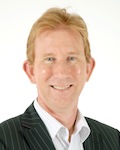 Glenn has more than 25 years' experience in the energy and ICT sectors working across a range of business functions including business analysis, marketing, management, strategy and information technology. He specialises in the design, implementation and management of projects designed to deliver specific energy efficiency outcomes.  These include projects for home insulation and heating, residential energy efficiency technologies, commercial energy audit programmes, demand side management, lighting, energy education and commercial building energy efficiency. Glenn's skills and enthusiasm have enabled him to develop and implement energy efficiency programmes that are technically feasible and commercially viable. Glenn has a BE(Hons) and is a member of the Energy Management Association of NZ (EMANZ).
---